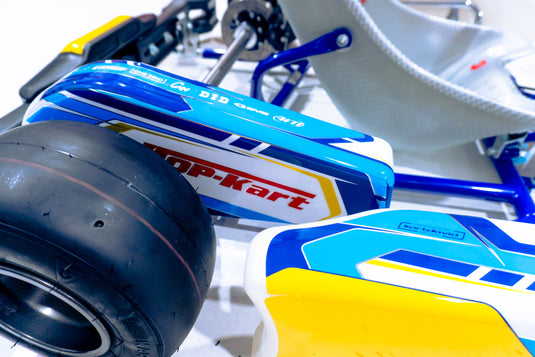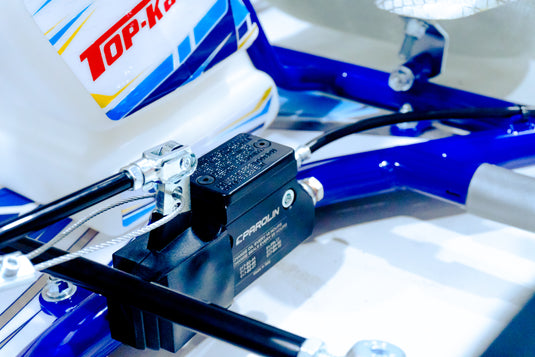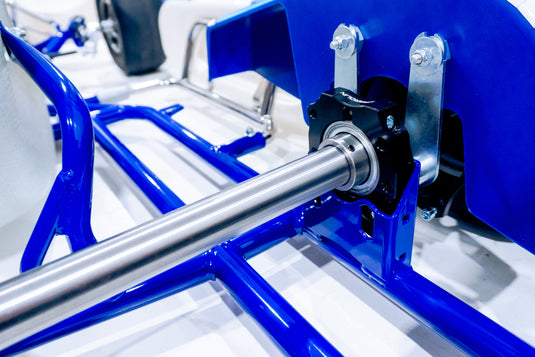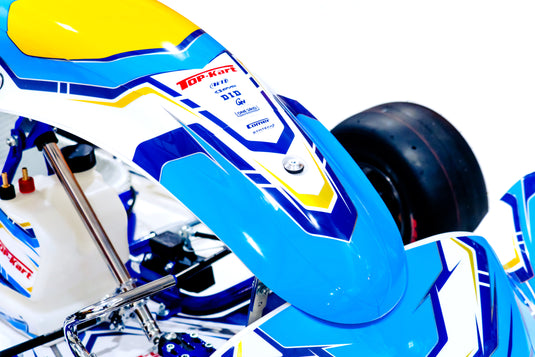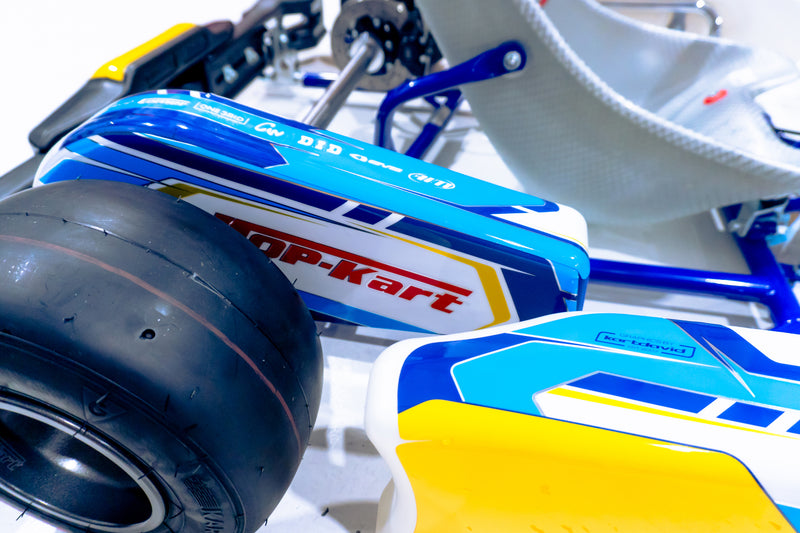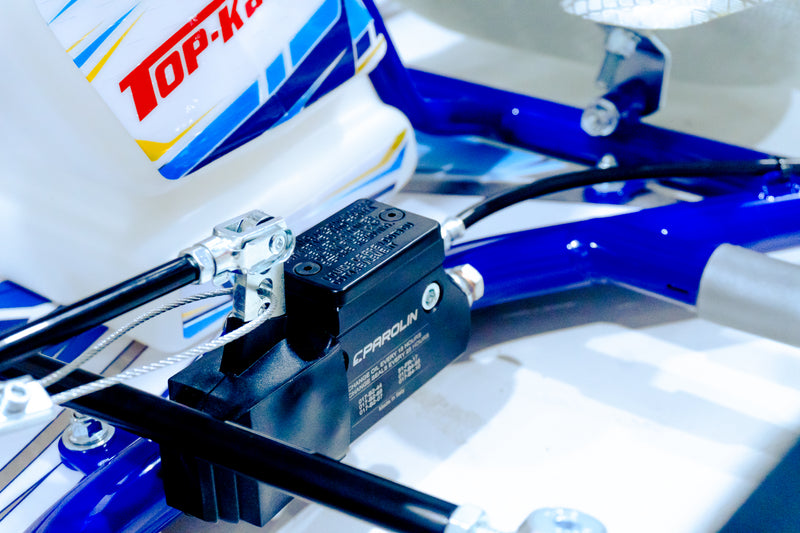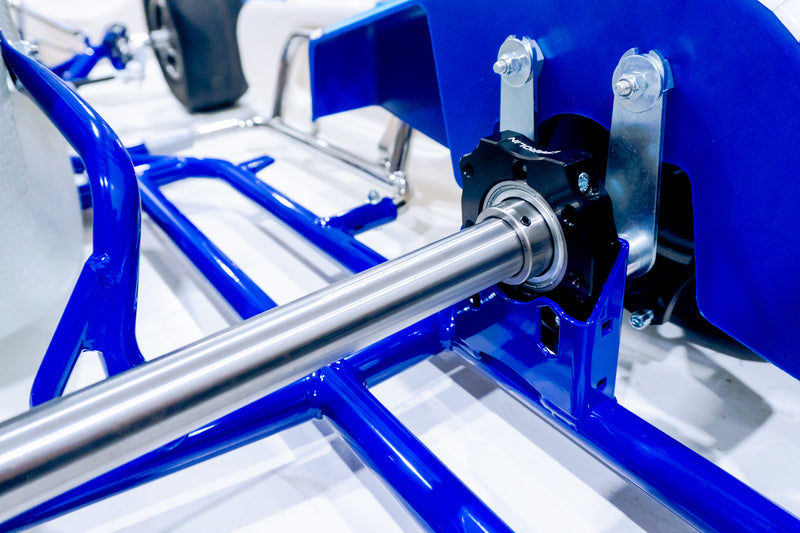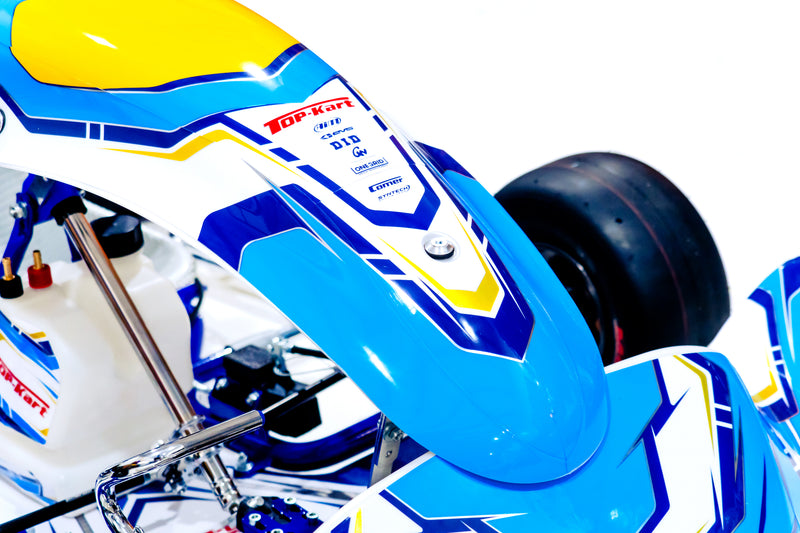 Chassis Description and Specifications
The Top Kart SR28.2 (cadet) chassis is specialty designed for the young and aspired cadet sportsman racer. Whether you may just be entering into kart racing or are an advanced driver, the SR28.2 technologically advanced frame design puts this chassis on top of the timing charts in all cadet categories. LO206, Yamaha, IAME Swift, Vortex Rok, and Rotax power plants. With a variety of adjustments available to the chassis, it is tunable for all environments of the course and conditions you will have at any time. Available at a competitive price along with many of our great services you will be sure to put your Top Kart chassis on podium!
 Chassis comes as a complete roller less wheels & tires not included. Select Tires and Wheels Update Options.

| | |
| --- | --- |
| Chassis Tubing | 28mm |
| Spindle | D.17 |
| Wheelbase | 950mm |
| Axle | 30mm |
| Chain Guard | Standard Full 360 Guard |
| Seat | Silver Seat |
| Brake System | Hydraulic |
| Wheels | **Addon item to choose from available options |