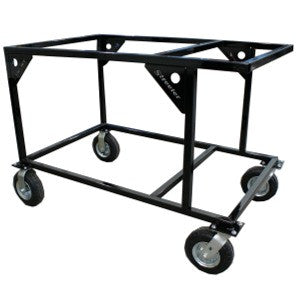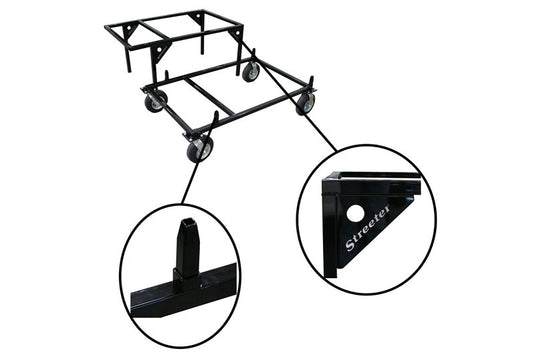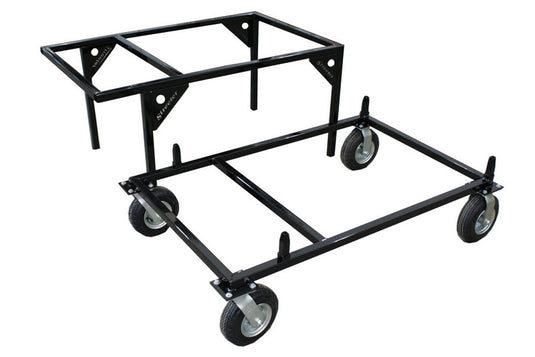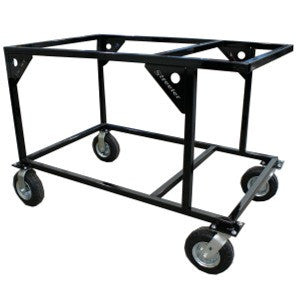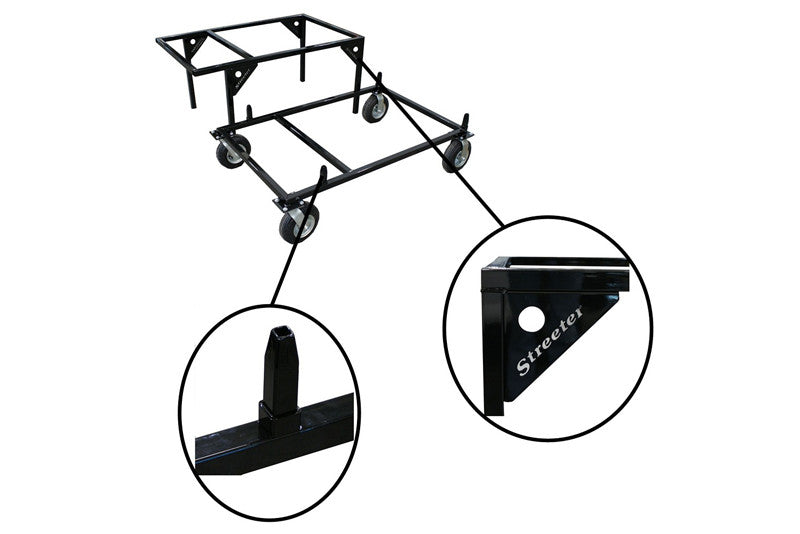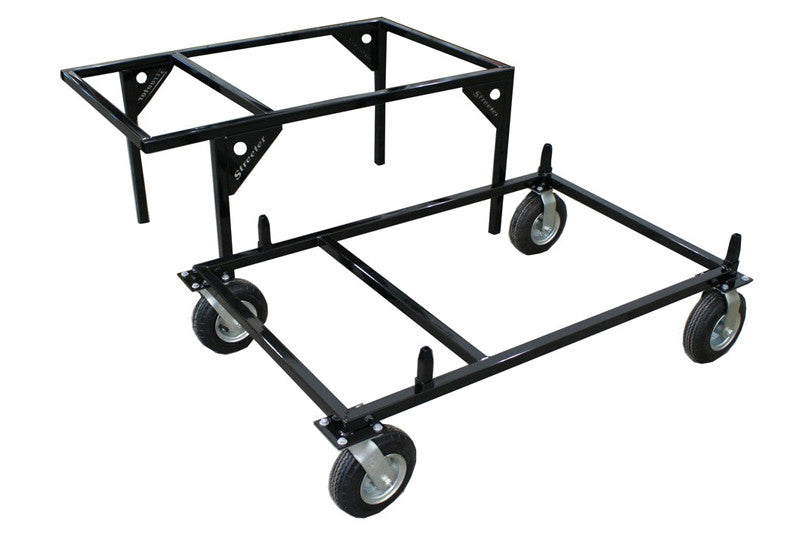 Streeter Super Stands Double & Triple Stackers are great for families, teams and shops who need to store, display or transport multiple karts. Streeter's innovative Stacker series of stands are the only Stackers with beveled pegs and laser cut gussets with cinch strap holes. Pnuematic casters handle the heaviest of loads yet make portability smooth.

Streeter Stackers are also compatible with the exclusive Table Top option which turns your stacker into a portable work surface at the track or in the shop. Black, red, or blue powder coating choices are standard.

Don't event think about putting your expensive equipment on anything other than the best- nobody else has a stronger, better functioning, quality built Stacker. Nobody. When you want the best there is only one name that counts: Streeter Super Stands.
BE SURE TO SELECT "DOUBLE STACKER STAND SHIPPING" UPON CHECKOUT. OTHERWISE WE WILL NEED TO UPDATE YOUR ORDER WITH THE DIFFERENCE OF ACTUAL QUOTED SHIPPING AMOUNT.
*While Streeter Super Stands Stackers ship via UPS Ground, there may be costs variances beyond our control through UPS- either plus or minus what is quoted with your order.  You may be contaced via our crew prior to your order releasing if there are any UPS rate variance issues which may effect cost.